We need you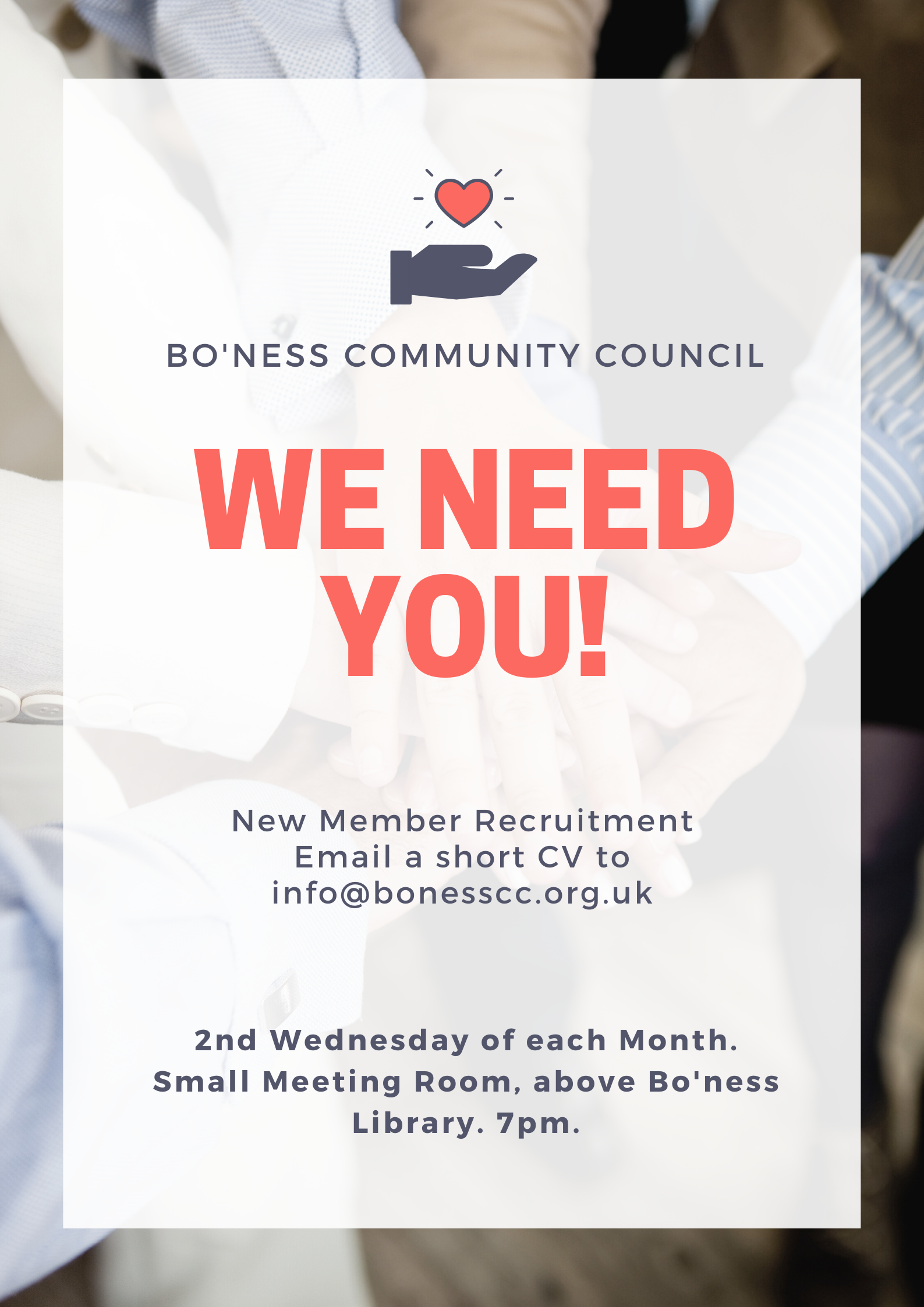 Bo'ness Community Council meet on the second Wednesday of each month in the small meeting room above Bo'ness Library at 7pm. The Community Council exists to express the views of residents of Bo'ness. We represent the views of local people to Falkirk Council and other public bodies as well as work on projects to benefit the local area.
We are looking for new members from within the local community to help us continue our work and share the community views on local matters.
Members must reside in Bo'ness and be registered to vote. Anyone wishing to be considered should send a short CV to info@bonesscc.org.uk, although we are looking to take on multiple new members anyone with experience taking meeting minutes would be of particular interest. Applications should be received by no later than 5pm on Friday 7th August.
We look forward to receiving applications.