Webcast reaches Worldwide Audience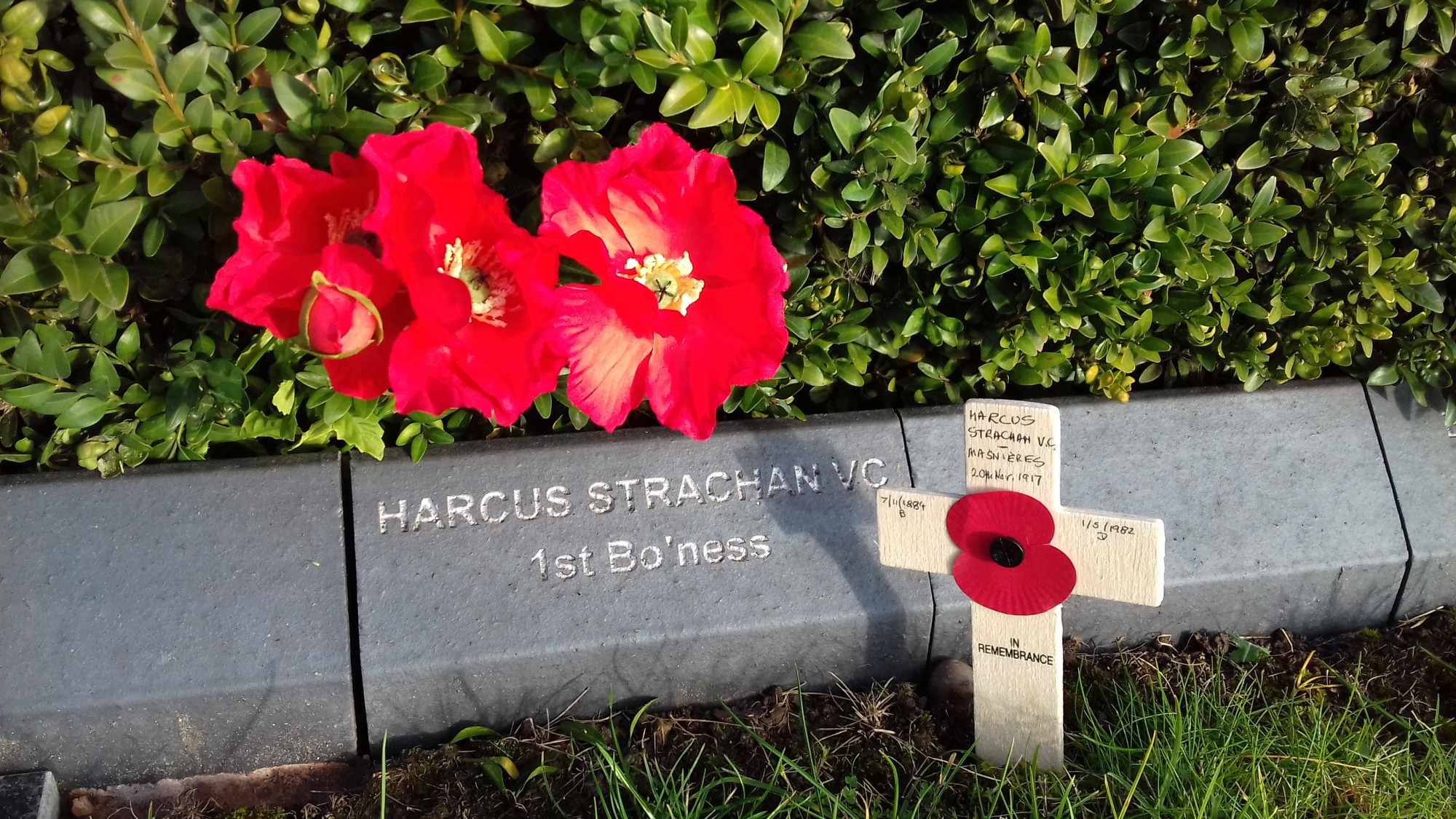 On Monday, the Community Council and Falkirk Council were delighted to unveil the new memorial plaque to Harcus Strachan in the Cenotaph garden. The service was well attended, by both those in person, and viewers watching online via the live webcast, which we now know reached spectators around the world – as far as Canada, and even the United Arab Emirates.
Chris Buxton was among those watching online. Chris spectated from the Boys' Brigade Memorial Garden in Alrewas, Staffordshire, where Strachan's name appears as one of many Boys' Brigade VC recipients:
It was moving service, all the more so for me because of where I was standing, and the fact that there were several Tank Regiment Veterans who were at the Arboretum to remember Cambrai.

In 2015 it was decided that we ought to remember in The Garden all those former Members of The Boys' Brigade who had been awarded The Victoria Cross or The George Cross and we therefore had paviours placed there with the names of each stating also the BB Company of which they had been a Member.
A wooden cross and poppy were left by Strachan's stone in memory if him, and the occasion.
The webcast is also available to replay, in the media section of the BCC website.