Your Place Your Views - Community Consultation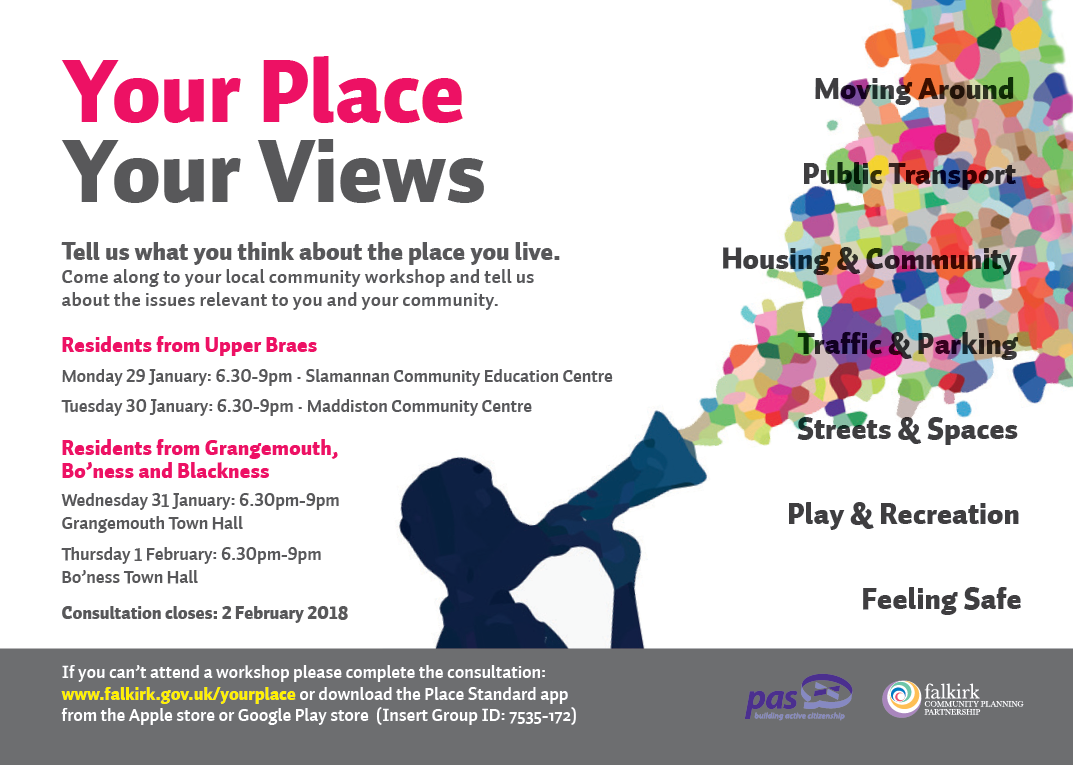 Extension for online responses until February 14th - its not too late to share your views on whats important to you for Bo'ness.
Consultation events are taking place throughout the area help establish the issues in our area that are of greatest priority and help transform local public services and community assets to meet your needs, against a backdrop of financial constraint.
A session will be held in Bo'ness Town Hall on Thursday 1st Feb Feb 6:30pm - 9pm but if you are unable to attend you can also complete the consultation online http://www.falkirk.gov.uk/yourplace
Online responses should be completed by 2nd February 2018.
The results of the consultation will be published in Spring 2018.